Designed to catch what you're after.
Longtime fishing industry innovators Paul and Gregg Thorne, release the new and exciting 2B FISHING brand. 2B products harness over 40 years of fishing knowledge presenting today's trend setting designs at a competitive price for every angler's needs.
2B Fishing's 2019-20 ice line-up includes six highly sensitive, action specific ice rods teamed up with an innovative compact ice gear carry bag.
Lil Nood
25" - Fast Action
Detect light bites with backbone to fight giant bluegills and crappies.
Soft Touch
30" - Moderate
The right amount of backbone for deep water fighting or soft mouthed crappies.
Fast Draw
30" - Extra Fast
Designed for dead sticking walleyes or working small spoons or rattle baits.
Big Nood
30" - Fast Action
Dectect soft bites while landing trophy-sized panfish and perch.
Prospector
32" - Fast
Work spoons or rattle baits with movement to keep deep-water walleye pinned.
Prospector XL
36" - Fast
Ultimate indoor/outdoor rod for trophy walleye, Mr. Pout and even lake trout.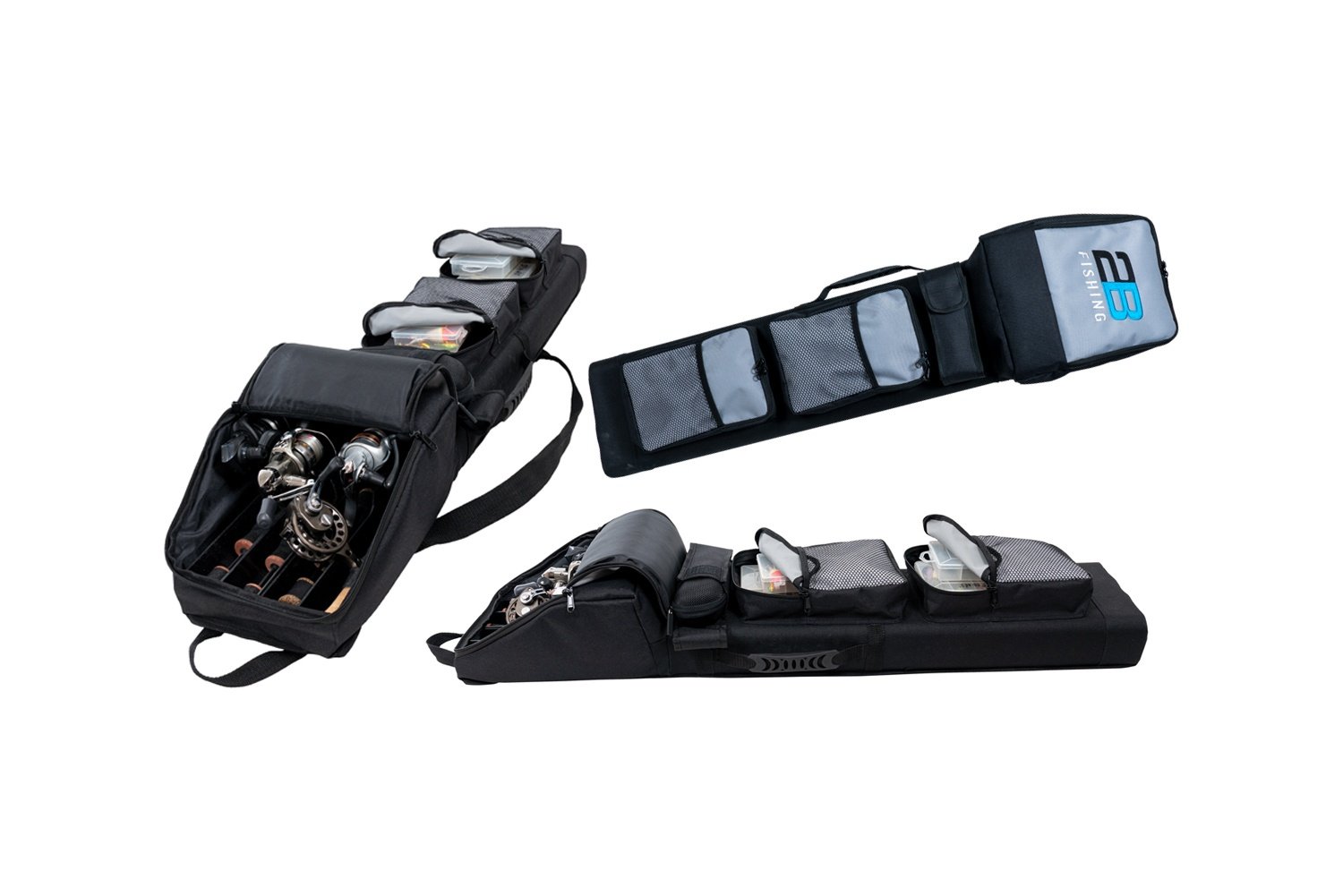 Rod Bag
Holds 4 Rods Up to 36"
Premium rod bag with all the bells and whistles to safety store and transport your favorite ice fishing gear.
Lil Nasty Select Series
30" - Fast
Thoughtfully designed and tested, this rod is the highest quality, detecting subtle bites and providing proper backbone.
FishNmore Select Series
36" - Fast
Bad to the bone, hand tested and tuned to be the ultimate rod to fight trophy walleye, pike or exclusive pout.